As a software and Artificial Intelligence company that runs one of Germany's largest private cloud environments and has offices across 10 countries and two continents, we're aware of our impact on and responsibilities towards our employees, society, and the planet.
While there's no-one-size-fits-all solution, we've implemented and continue to develop several initiatives to maximise our efficiency and sustainability, while reducing our carbon footprint.
Driving down emissions and embracing nature
To compensate for our CO2 emissions, we own and preserve 10,000 sqm of forest around our headquarters in Freigericht, Germany. It's open for team members to walk around and even work in, using our minimally invasive seating areas.
The area includes bee hotels, a wild meadow, and various flowering shrubs and bushes which provide an ideal habitat for native insects and animals. The adjacent orchard also improves biodiversity, and produces tasty, organic fruit for staff seeking a fresh and healthy treat.
Visitors and team members can charge their electric vehicles from our many charging points. The service is free as we continue to embrace electro mobility.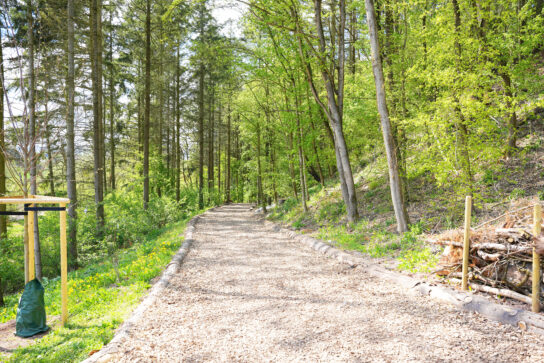 A sustainable and high-performing HQ
When we started building our headquarters in 2017, we wanted a sustainable work environment that would inspire collaboration and innovation.
The SMART FACTORY! was constructed in 2020 to ultra-modern standards for building materials and energy efficiency.
Following the COVID-19 pandemic, we still embrace hybrid and remote work. Our SMART FACTORY! makes the most of the space for office-based workers to come together for small, mid, and large-scale meetings between CID staff and with customers and partners.
The SMART FACTORY! restaurant also treats guests and colleagues to a fine selection of regional and organic foods, including vegetarian options.
When it comes to our other offices, we work closely with our partners to optimise how we use working space. This includes minimising energy consumption and emissions, working with local suppliers and service providers, and striking a balance between remote- and office-workers' needs.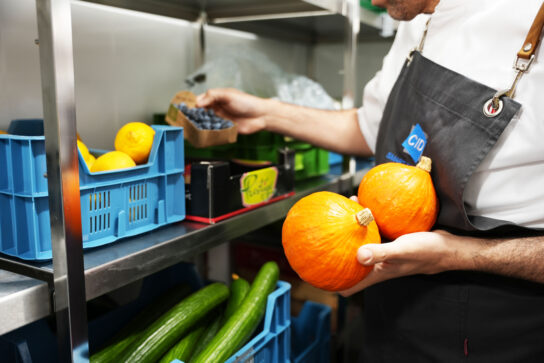 Optimising IT, AI, and the CID Cloud
We're proud to run one of Germany's largest private clouds, the "CID Cloud". It serves our customers with state-of-the-art and secure SaaS applications, adhering to strict German and EU data protection and privacy laws.
But we also want to reduce energy spend as much as possible. In 2010, we migrated all our most energy-expensive and data-heavy internal systems to our own cloud, and reduced the IT infrastructure across our offices to the bare minimum.
CID Cloud does the heavy data lifting and processing for our business and customers. This means we can improve systems efficiency and energy consumption, while reducing emissions.
We continue to invest in the most efficient and modern systems, hardware and software to power the CID Cloud – all while providing staff with fast, reliable equipment that works in the office and remotely.
Since 2018, the data centres that house CID Cloud run entirely on renewable energy.