The Wiesbaden Bärenherz Foundation
Since 2003, this foundation has supported facilities for families with terminally ill children.
The foundation's team collects donations for the children's hospices Bärenherz Wiesbaden and Bärenherz Leipzig, and the children's home Nesthäkchen im Taunus.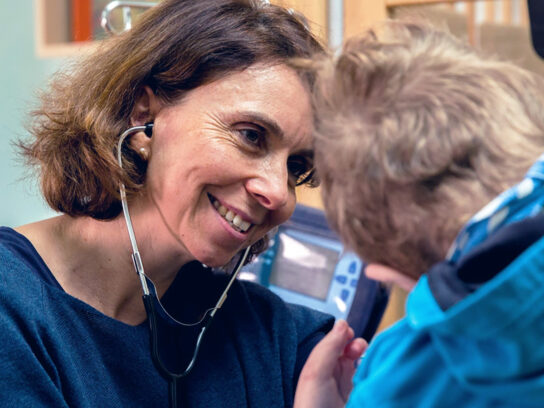 The Don Bosco Sannerz Youth Welfare Centre
As part of the church, the Salesians of Don Bosco have been providing educational assistance to young people in the Sannerz district of Germany since 1946.
Today, the congregation sponsors the Don Bosco Sannerz Youth Welfare Center, an institution that offers vocational training, schooling and housing to disadvantaged and handicapped young people, including refugees.