Put your datasets to work
You can source fundamental and quantitative data from most providers. But these datasets offer few (or zero) opportunities for Asset & Wealth Managers to consistently differentiate from their competitors.
At the same time, investors are demanding more transparent, explainable and customised solutions – but current data capabilities simply lack the depth to efficiently build better and more customisable investment products.
You need a new approach – one that maximises your data's useability, enriches key facets of portfolio management and provides clients with the investment products and solutions they demand.
Go beyond ESG ratings
Diversity in ESG ratings makes it hard to accurately assess which companies are truly invested in sustainability, and whether they fit your ESG investment principles.
With Affinity, you can leverage more qualitative data to form a deeper understanding of ESG and company transparency, make more robust calls on ESG suitability, and invest in purer ESG-compliant products.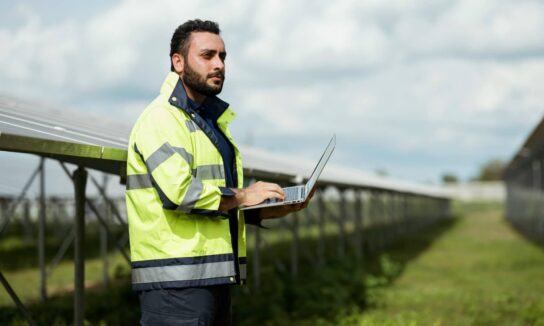 How we can help
We built Affinity to help Asset & Wealth Managers extract every drop of value from qualitative and unstructured datasets.
Now you can easily integrate previously unruly qualitative data with your fundamental and quantitative models, products and processes.
Use the resulting insights to make more customised investment offerings, quickly roll out bespoke solutions, and capture and react to market events that affect your investors.
Affinity captures and distils relevant signals from across the web — so you can make investment decisions underpinned by the deepest possible pool of market insights at any given time.
Enrich your fundamental and quantitative data with qualitative data insights to build more nuanced, tailored and transparent investment products.
Affinity analyses qualitative big data in near-real time, detects market events and quantifies the exposure of companies to qualitative and thematic criteria.
Score, rank and assess equity exposure to weighted themes and events by combining fundamental, quantitative and qualitative data — then quickly roll out appropriate investment products or proposals.
Leverage Affinity's comprehensive and continuously evolving library of millions of data points.
Integrate relevant unstructured and qualitative data to inform equity investment decisions and increase asset allocation efficiency.
Affinity enables the next level of product customisation at scale by making qualitative data compatible with the fundamental and quantitative world.
Now you can build a more exacting asset mix — one that offers the granularity and explainability needed to satisfy your most demanding and prescriptive investors.
Our work
See how other Asset & Wealth Managers have enriched their investment practices.
Explore other use cases
Discover all the ways you can use Thematic Intelligence to boost investment and operational performance.