Every problem demands its own solution. Let's work together to find yours.
We believe building powerful, long-lasting and scalable software is as much a creative process as a technical one. One that relies on partnerships built on a deep understanding of your systems, priorities, needs and constraints.
That's why each of our clients has a team of software creatives and specialist squads at their disposal — technical wizards who place as much value on interactions as they do on implementation — and who treat every problem as if it's their own.
We've used and evolved agile working practices for as long as we've been in business — and because we're not tied to any methodology or technology provider, we build software-based solutions that use technologies best suited to your situation.
This combination of collaboration, people and tech enables us to embed responsiveness and adaptability into your company's processes and unlock market advantage.
We're better together
Building a custom solution for a large, complex enterprise is hard. That's why this process only works through deep collaboration.
Successful and lasting partnerships start from a position of comprehensive understanding.
That's why our specialist squads work closely with your in-house team of tecchies and business experts. We want to understand the state of your software within the context of your business requirements — that way, we can design solutions that support your wider company objectives.
We don't simply drop in your solution and leave you to run it by yourself. Your support squad is available and on-call to make sure your software runs smoothly, is correctly maintained and adaptable at a moment's notice.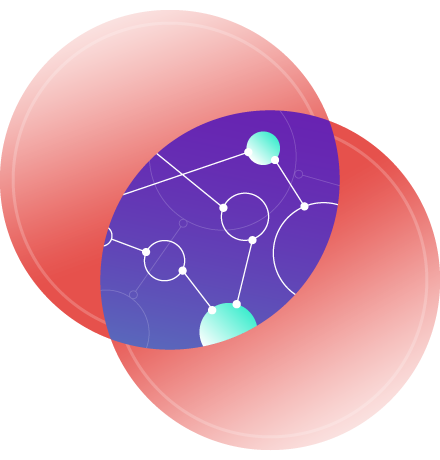 Technology that fits
'New' doesn't always mean 'right for you'. We'll build your solution with the best tools for the job.
Your company is a unique blend of people, processes and ambitions. You need a solution that's a useable and complementary fit for your company's specific needs.
We build each of our customers' solutions — big and small — with the most appropriate technology that works for them today and scales into the future.
We're constantly learning and mastering the latest technologies, to maximise what we can do for our customers. And we've built up decades of experience using appropriate tech that creates stable, adaptive and high-performing solutions for every enterprise we help.
Implementation that sticks
An agile approach to creation. An uncompromising attitude to quality.
We've followed a microservices mindset for as long as we've been in business. It allows us to make individual choices for each part of the development lifecycle, and means we can choose appropriate technology and timelines for each build phase.
And because we start every project by understanding your operational characteristics, you dictate your involvement in the implementation process. Your in-house team can work and learn with your CID team to build familiarity with the solution and ensure it fits your business processes before going live.
Our approach to quality assurance is as rigid as our creation process is flexible. We gather feedback from users across the business on the status of your tech environment, quickly, early and often, and keep your systems under constant observation.
Explore our case studies
We've helped enterprises of all shapes and sizes transform their processes and capabilities. Here's some of the work we're most proud of.