At a glance
A dynamic tender and bid management hub that makes it easy to provide hospitals with the products they need and to create winning proposals.
See how a global conglomerate built a tender and bid platform that makes it easy to supply hospitals around the globe with the right materials — and how CID has helped evolve its solution to improve more and more business-wide operations.
The challenge
We're fortunate to work with some of the biggest brands in the world — this customer is a global leader in innovation through technology, the sciences, and healthcare.

As a huge advocate of process improvement to unlock better things for its staff and customers, the company wanted to find an easier way for its healthcare arm to supply hospitals with high-quality and fairly priced products.
Inefficiency lay at the heart of the company's challenge. Public hospitals would request highly specific materials (everything from hygiene wipes to ventilators) through public interfaces, which suppliers could then bid for.
The problem was the products requested are described outside of a codified naming system. This makes it difficult for suppliers (including the heroes of our story) to find the correct items within hundreds if not thousands of similar products.
Worse, providers had a time limit of 30 days to respond to these tender requests — but would often need around 20 days to actually map products to their inventory.
When this inefficiency compounded across lots of product requests, the company simply didn't have time to match all the products requested to their inventory. It even became difficult for the company to know if it had the right product in the first place.
This procurement and sales headache afflicted many similar companies around Europe. This particular supplier decided to find a better way.
It needed a tool to handle complex workflows, bring structure and order to the tender process and reduce the time needed to match products to hospitals' requests — all while staying compatible and compliant with global systems and regulations.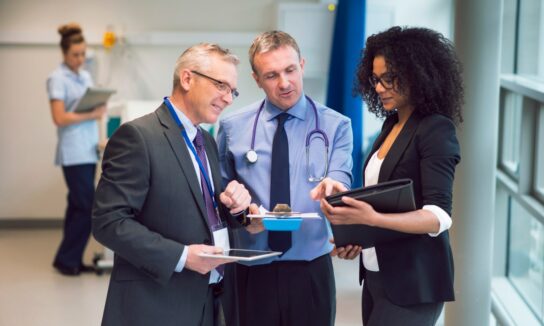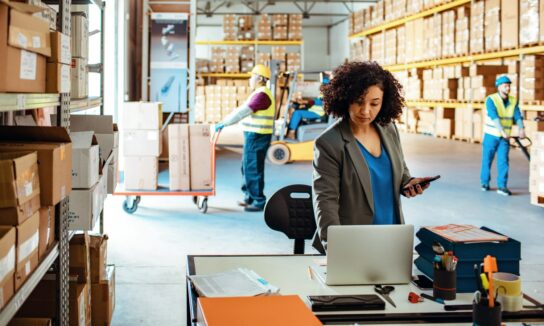 The solution
Using agile development processes, we held weekly meetings and workshops to help us understand the tender business and how the solution could best fit into the company's processes and common practices.
Using this collaborative approach, we realised we needed to lean on both of CID's areas of expertise — the AI-powered search and matching capability of Affinity, our Asset & Wealth Management platform, and the infrastructure and scalability of our bespoke software development arm.
Together we developed the Tender Analyser (TEA) – a platform that makes it easy to identify relevant tenders, rapidly match product inventories, create winning proposals (including competitor analysis), and drive efficiency with full integration with ERP systems.
TEA combines Affinity's Natural Language Processing matching algorithms with CID's software solution to automatically match product requests to the available products in the company's inventory.
The tender team's matching time fell from days to minutes. It became easy to review and update product information – CID trained TEA's self-learning AI program to identify every new match. With each match, it becomes more accurate.
Because of the scale of its healthcare operations, the company also needed a global system. Every country has its own way of handling requests (often in Excel). With no universal system, we ensured TEA integrates with Western European languages and processes to remove geography-shaped obstacles.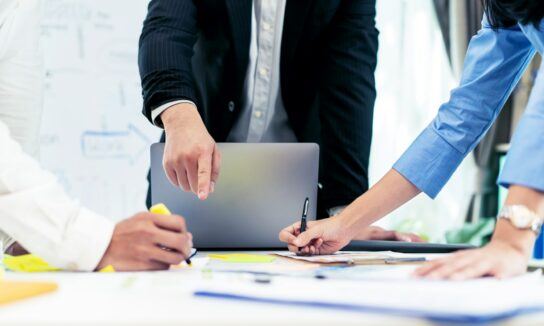 The results
Since implementation, we've worked together to continuously extend the platform's capabilities—and the results have gone far beyond process management.
When we first implemented TEA in 2017, it worked in seven European countries. Over time, we've expanded its capabilities to include more and more countries — the company can now drive tender efficiency in 16 countries, including South Africa.
As a result, the company's bid management team can respond to more requests faster and with total accuracy, creating fresh business for the company and supplying more hospitals with mission-critical equipment of the highest standard.
As TEA has become an increasingly global platform, we've added new features to make it a more effective and versatile tool. We've integrated more local currencies for accurate pricing and accounted for different nations' rules (such as regulation and packaging standards) to minimise admin friction.
By extending TEA's original functionality, the team can quickly send product samples to hospitals to test and increase the chance of a sale.
As the system takes on more workflows, it reduces the need for manual input, freeing up the bid management team to spend more time on tenders and less on admin. We also integrated the company's approval process, so the right people are automatically alerted and involved as and when they're needed.
The company can also calculate price margins to identify interesting tenders and offer at the best price, reducing time wasted on fruitless bids.
TEA reports on whether the company has lost out to a competitor, enabling the bid management team to price match. This gives it transparency over its competitors, while enabling it to calculate prices as fairly and accurately as possible.
The team can now easily weigh factors based on global tender rules, including price, quality, service, and sustainability factors. They can compare their products against their competitors to figure out if they're positioned to make the best offer.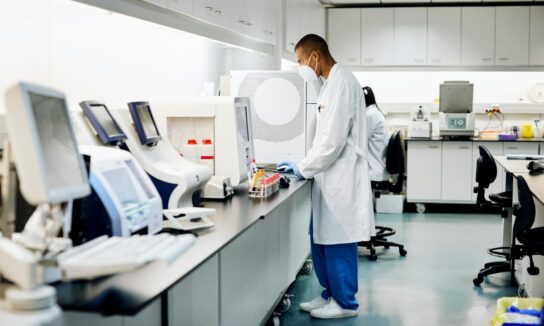 Smarter bids mean more patients helped.
This customer looked at the status quo and decided to find a better way. And the results couldn't be any more impactful: more quality products in more hospitals mean more patients directly benefit from a better standard of care.
We're proud to have started – and still be on — this journey together. And we're looking forward to continue helping our customer do more good for organisations and people that need it most.