Investors today seek more nuanced and exacting investment products.
Continuously growing and curating a deep well of thematic insights holds the key to satisfying investor demands and identifying new business opportunities, on repeat.
There's an Insights Gap between data sets that's blocking Asset & Wealth Managers from relieving margin pressure and satisfying client demand for customisation, transparency, and better performance.
We help leading investment companies collect, normalise and analyse vast amounts of unstructured data — where critical, relevant thematic signals are hidden — and integrate it with in-house models, recommendations and products to speed up your equity research process by up to 70%.
We call it Thematic Intelligence — and it helps asset managers unlock process efficiencies and drive self-enablement, while reducing time to market through easy-to-use qualitative data.
Use Cases
See how Thematic Intelligence turbocharges client-facing and internal processes for wealth and asset management professionals.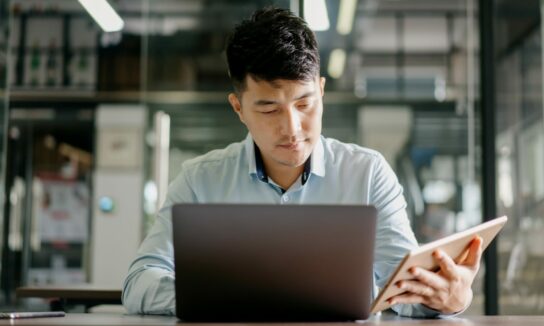 Affinity
Turn unstructured data into better investment performance and smarter business processes. Screen up to 10x more relevant candidates for your equity investment universe. All in one place.
Affinity is our purpose-built platform that lets portfolio managers consume, score and connect clean unstructured data from news, the web and other first-party and public domain sources to improve investment models and strategies.
And it gives Wealth Managers the tools and insights to win new business and better serve existing clients.
Asset & Wealth Management Resources
Learn more about how you can leverage qualitative data for your business and investors.
Dive into the processes, science and mindset that lie behind the new opportunity for Asset & Wealth Managers.
Learn more about the process of extracting and combining unstructured data insights with other fundamental and quantitative data to outperform benchmarks, create better investment solutions, win more business and stay in the know about existing clients.